Conveniently located at Interstate 19 and Esperanza Boulevard in Green Valley, Green Valley Village is a retail and business hub in the center of a thriving community. Green Valley Village's retailers include Sears, ACE Hardware, three restaurants, a variety of clothing stores, and many others.
Green Valley Village is a walkable outdoor mall with courtyards, restaurants, offices, and retail. The property is emerging as a premier office and medical office destination as well with a variety of different specialists and clinics.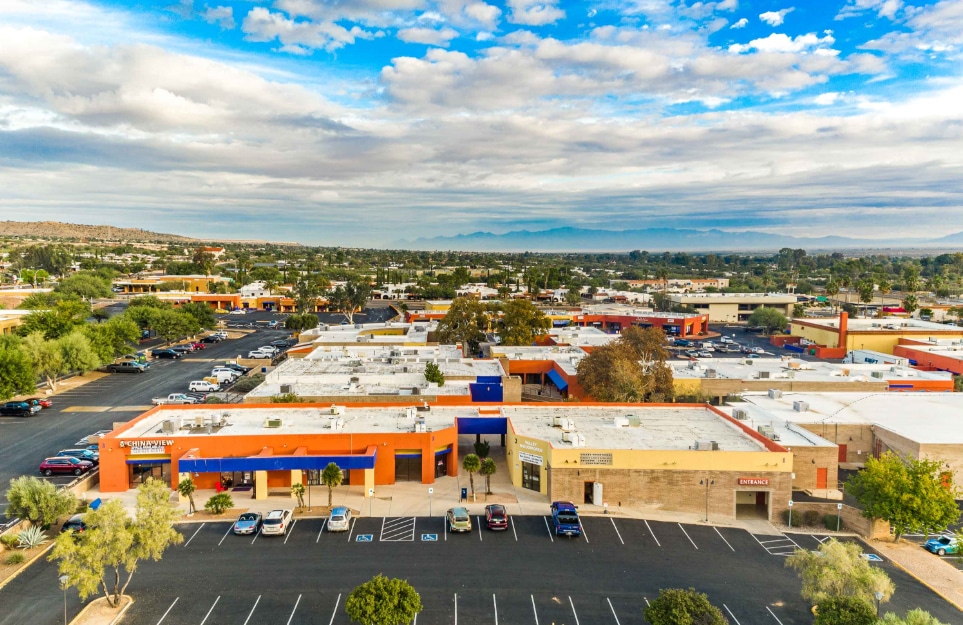 Shopping and Dining
Whether you're looking for your new favorite place to eat or to stock up on essentials at familiar stores, Green Valley Village has something for everyone. Visitors can enjoy a variety of retailers and restaurants, including Sears, ACE Hardware, several boutique clothing stores, and three delicious restaurants.
Medical and Office
With a variety of specialists and clinics in the area, Green Valley Village is emerging as one of southern Arizona's premier office and medical support destinations. The Village is also becoming a major hub for the most prominent and critical southern Arizona businesses.
Want to know more about Green Valley Village? Send us a message. We'd love to hear from you!